Volunteers are always needed.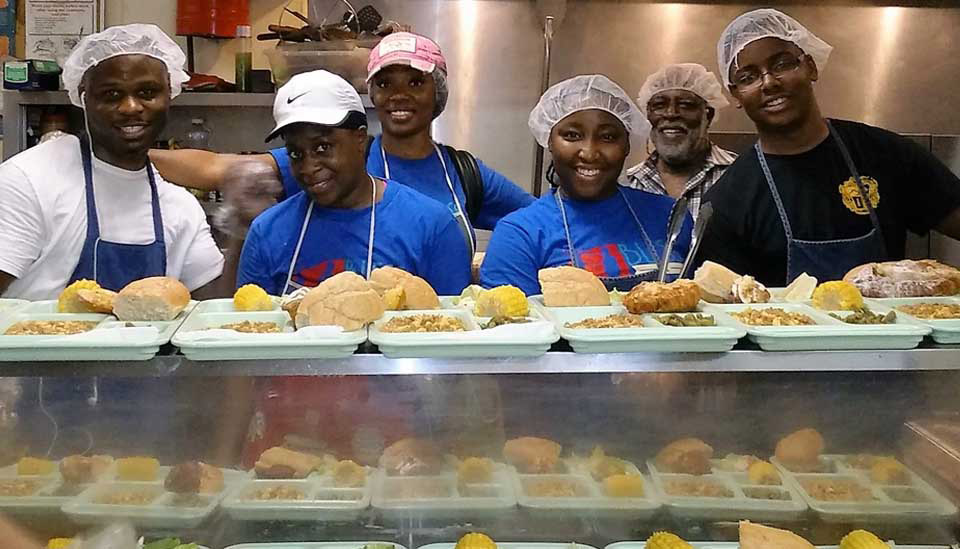 Loaves & Fishes

(Our Soup Kitchen at 2009 Congress)
Volunteers are always needed to help us provide a free hot lunch to about 250 chronically hungry guests daily (except Mondays), and breakfast weekends.
Some volunteers bring or donate food, cook at home or on site, or just serve and stay for cleanup. Families are welcome to serve with us — as are church groups, schools, civic organizations and businesses or corporations. Loaves & Fishes is a great opportunity to model and practice compassion.
Some sponsoring groups help us add evening meals by bringing in food and service, either as a one-time gift, intermittent gift, or by sponsoring a fixed night weekly.
To volunteer for soup kitchen service:  Contact Larry Cronin, LCronin@mhihouston.org

Magnificat Houses
Our broad-based residential services offer many rewarding volunteer opportunities.
Please consider some of these:
Offer to teach a special skill
Offer GED support and tutoring
Give a party or outing for residents
Cook your specialty for your chosen home
Paint something
Collect goods for our thrift stores
Imagine what you are called to do to help others feel loved and needed
Due to Covid measures, we are unable to place volunteers at this time.  
Please check back!