Assistance with Residency, with Meals, with Mental Health Programs


With Residency
To apply for residency in one of our homes:  Please make an appointment through your social worker or call 713-529-4231 for more information.
Appointments are required.

Magnificat Houses, Inc.
1410 Elgin, Houston Texas 77004
Monday-Friday 8:30 a.m. to 12:00 p.m.
Admissions Office: 713-529-4231
Directions to our Midtown admissions center at 1410 Elgin Street
By Metro Train:   HCC/Ensemble stop.
By Metro Bus:   #9 (Gulfton/Holman) or the #11 (Almeda/Lyons).
                          #54 (Scott), McGowen at Austin Street stop.
                          #82 (Westheimer), Milam at Elgin Street stop.
                          #11 (Almeda/Lyons), La Branch Street at Elgin Street stop.
By Project Access Bus: Magnificat is two blocks East of the Lord of the Streets stop on Fannin.  Free bus tickets available at Loaves & Fishes (Congress at Chartres) and at other Access Bus Ticket Distribution Sites.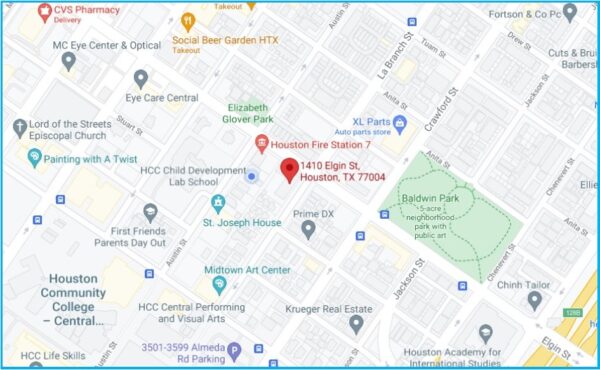 With Meals
We serve lunch Tuesdays through Saturdays at 11 a.m. There are no requirements and no questions asked. Appear in person. The line begins forming around 10:30 a.m. Breakfast is served at 8:30 am on Sundays.
Loaves & Fishes
2009 Congress Street, Houston Texas 77002
With Mental Health Programs
St. Joseph Clubhouse welcomes visitors for tours, observation and conversation. Our website has complete information on how to schedule a visit and apply for membership. Visit the St. Joseph Clubhouse website.
St. Joseph Clubhouse
3307 Austin Street, Houston Texas 77004
713-523-5859
info@stjosephhouse.org